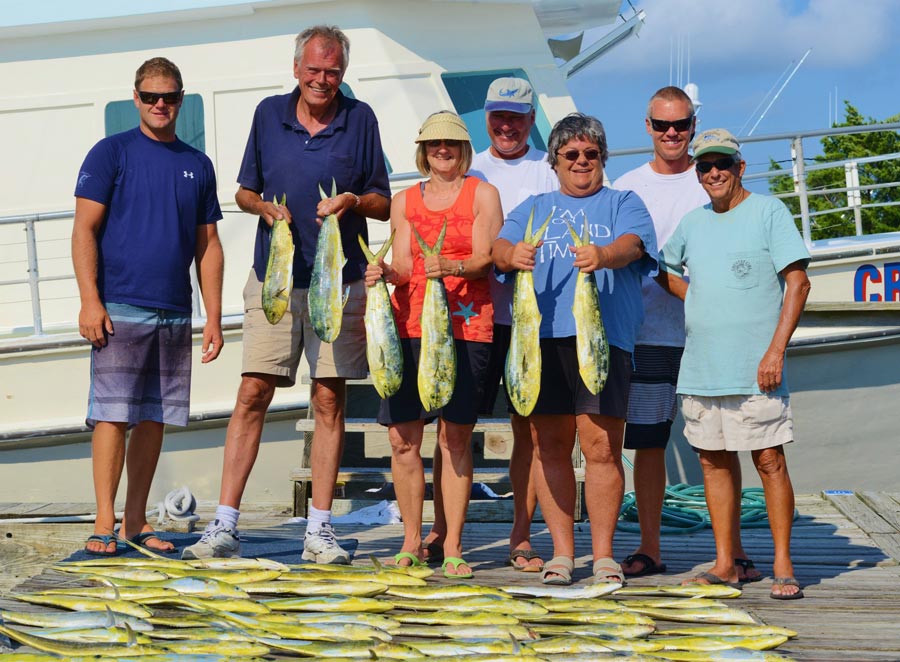 Troll for meat fish like tuna, dolphin (mahi-mahi), wahoo and king mackerel or enjoy a thrilling fight with a blue marlin, white marlin or sailfish. No matter your charter preference, Country Girl offers the best Outer Banks blue water fishing available.
On this all day trip we take anglers approximately 35 miles offshore to experience the fruitful fishing conditions of the Gulf Stream. Along the way you'll enjoy incredible views and have the chance to witness majestic sea life like pelagic birds, pilot whales, sharks and more. Our Gulf Stream trips are 10-11 hours long. Plan to depart Pirates Cove Marina around 5 a.m. and return around 4 p.m. 
Be sure to book your Country Girl adventure in advance as we fill up fast. From there Captain Charles will keep you informed of what to expect for the time of year and weather conditions. Everything you need is provided except food, drinks and a tip for the mate.
Country Girl is USCG licensed and equipped to carry up to 27 passengers to the Gulf Stream, the most of any other charter boat on the Outer Banks. That said, to make sure everyone has ample room and time to fish, we try to limit offshore trolling trips to around 12 passengers. If you have questions about whether or not we can accommodate your group, just give us a call.